Featured IT Events & Topics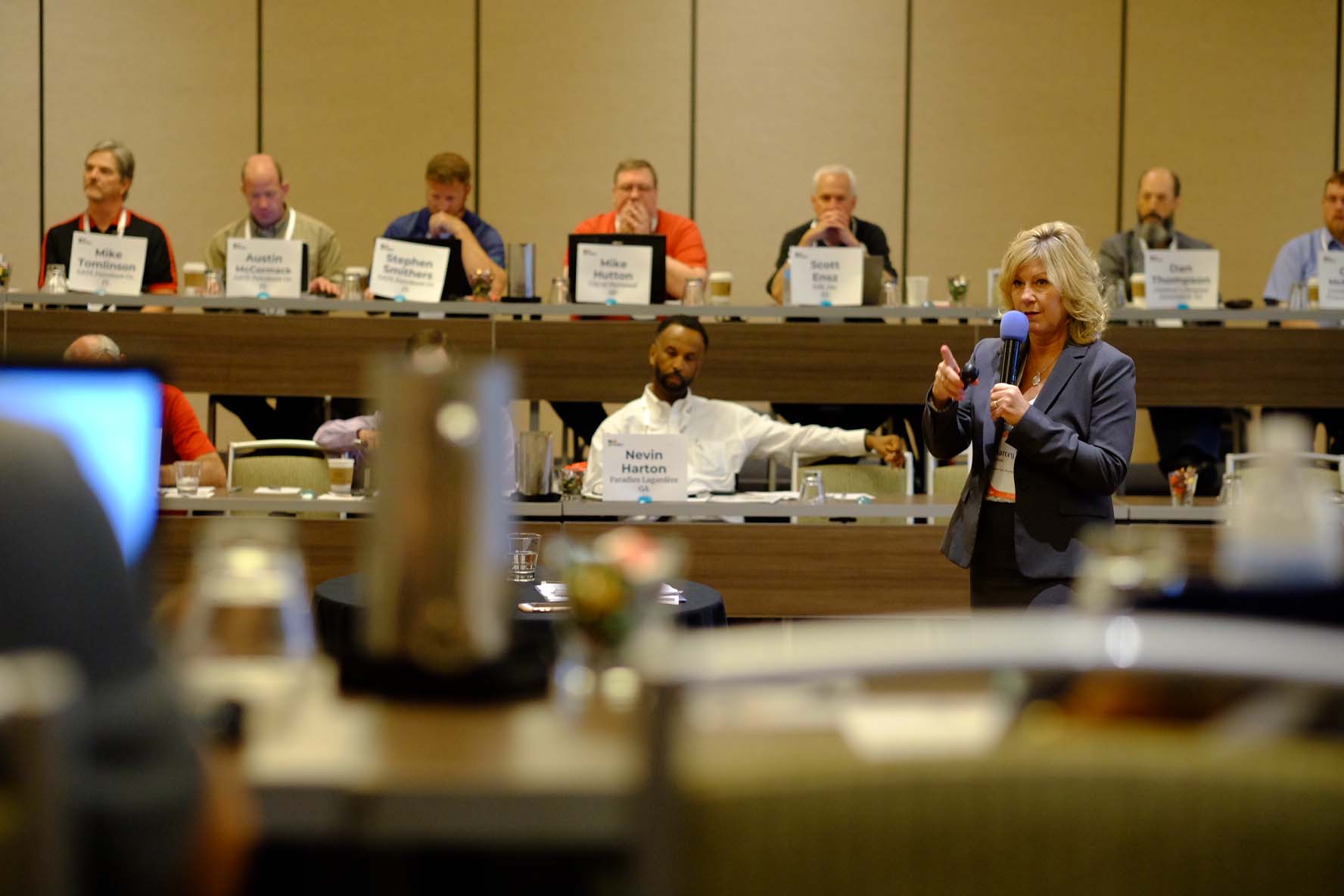 Take A Peek Inside Our Most Popular Technology Events And Topics!
In today's fast-paced and ever-evolving IT landscape, it's all too common for leaders to feel like they can't keep up with the most important developments in their field. NOREX is here to change that — our Members provide a fascinating and compelling story of experience, expertise, and gotchas each time we gather for one of our virtual IT events or live IT conferences.
As a Member, you're able to attend any of the over 75 professionally moderated Roundtables and Workshops that NOREX hosts every year. We don't allow vendors to participate, and that means you're going to get unequaled access to frank, open conversations about the field and challenges you face.
What The Industry Is Talking About ...
Over the years, NOREX has worked hard to identify the most relevant technology topics for our members. This allows us to continually host events specifically for evergreen topics such as IT Asset Management and Cloud Strategies as well as emerging and trending areas such as AI and Machine Learning or the Hybrid Workforce.
Topic-Specific Resources To Help You Thrive
Additionally, we maintain an extensive library of Member-created resources curated especially for the IT leader interested in these topics. This includes practical document templates that help streamline processes, insightful discussion transcripts capturing the wisdom of experienced peers, and a broad range of resources covering the spectrum of IT leadership challenges.
At NOREX hosted Microsoft Azure Events, gain more insights about bout cloud architecture, cost management, security, compliance and more. Unleash the full potential of Azure's cloud computing capabilities. Whether you are new to Azure or looking to scale, our Member discussions and resources provide a roadmap for effective planning, deployment, and management. 
Master the multitude of features offered by Microsoft 365 to enhance productivity, collaboration, and security within your organization. NOREX discussions and Member-created documents demystify everything from SharePoint best practices to data loss prevention. Learn more about our  Microsoft 365 Events today!
Transitioning to the cloud or optimizing your existing cloud infrastructure? Discussions and resources from NOREX cover various cloud models, deployment strategies, and cost management approaches to ensure your cloud journey is smooth and efficient. Collaborate with your peers at NOREX Cloud Strategy events!
Are you getting the most out of your virtual collaboration spaces? Learn how others have optimized Microsoft Teams for effective communication and project management, especially pertinent in the era of hybrid workforces. Learn how to navigate the Microsoft Teams integration processes and more.
Dive deep into the world of algorithms, data science, and machine learning models. From ethical considerations in AI to its practical applications, this topic explores how you can harness AI to drive enterprise innovation through our AI resources and AI Toolkits.
Leveraging advanced technologies like ChatGPT for natural language processing or Apache Spark for large-scale data processing requires a nuanced understanding of their capabilities and applications. Learn more…
At NOREX, we strive to provide conferences and events for all levels in the technology department. Check out the expansive offerings we provide for our CIO conferences!
NOREX sets the industry standard for CISO events allowing all Chief Information Security Officers the ability to grow their knowledge base, network with peers, and explore leading-edge cybersecurity solutions.
To learn more about these topics, and the thousands of others we cover, check out our available virtual IT events and in-person IT conferences! We also offer a complimentary guest pass to any one of our events for you to see how effective and valuable they are to our Members.
Join Us For An Upcoming Event
The NOREX IT community welcomes guest participants. No IT vendors permitted. Simply click on the button to review the event calendar and request a guest pass.
Request More Information
Here
Request Resource Assistance Here