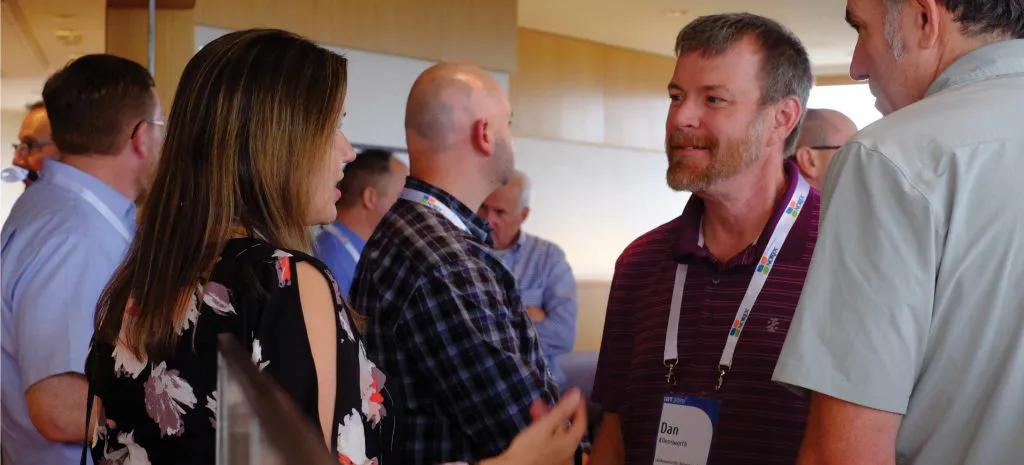 With unlimited access to virtual and live Roundtables, peer-contributed templates, and unparalleled networking opportunities, NOREX membership can help the individual and organization  thrive.
With NOREX, you can:
Find solutions faster with personal networking assistance
Jump-start your next initiative with peer-contributed templates.
Network, share, and learn at virtual and live Roundtable discussions.
All without vendors and sales pitches. Learn more about  how to join, our available IT Resource Assistant, and our IT Peer Networking options. Fill out the form below and a Member of our team will be in touch!
HOW TO BEGIN A NOREX MEMBERSHIP
Simply complete the below form. A NOREX Team member will contact you to help you get started accessing NOREX resources.
"NOREX just paid for itself in the first week!"

CIO, RETAIL ORGANIZATION
"I've been a NOREX Member with three different organizations because of the value their resources bring to my IT teams."

CIO, RETAIL ORGANIZATION
"Our entire IT staff has access to all NOREX services for a single nominal fee that is a fraction of what an equivalent service from Gartner and others would cost for one seat."

NETWORKING INFRASTRUCTURE & OPERATIONS DIRECTOR, HEATHCARE ORGANIZATION
"We were just discussing internally how cool the NOREX Roundtable 55 was – some great insight from others, great moderation, and all. It was fantastic and far exceeded my expectations!"

SYSTEM ADMINISTRATOR, 1ST TIME NOREX ROUNDTABLE 55 DISCUSSION ATTENDEE
Fields marked with an * are required.
Request More Information Here