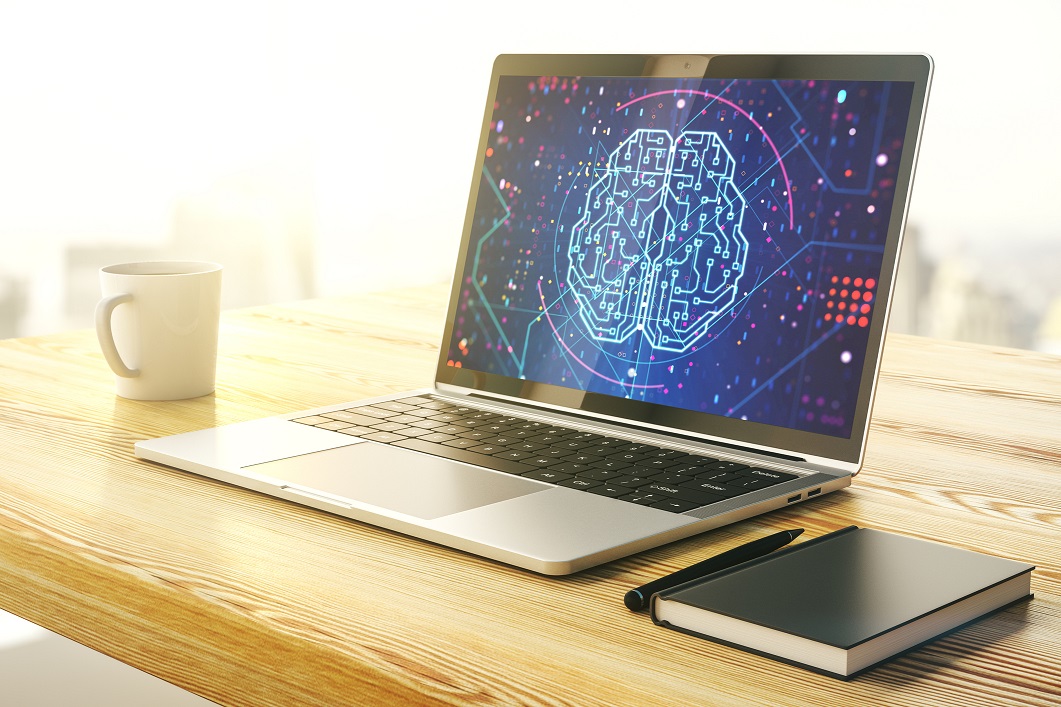 Artificial Intelligence Events
NOREX virtual and live events can help leaders across your organization take advantage of the rapidly-expanding field of artificial intelligence and large language models like ChatGPT. Every day, IT professionals are diving deep into the world of AI and you can take advantage of their learnings through regular, moderated events hosted by NOREX.
In a world that's increasingly driven by data and automated insights, the role you play is pivotal. NOREX Members understand that. That's why we're here – to bring you closer to peers who are walking the same tightrope, navigating similar challenges, and harnessing the vast potential of these transformative technologies.
Virtual and Live AI Conferences
NOREX hosts twice weekly Roundtable 55s, monthly 3-hour Virtual Roundtables, a 5-hour Virtual International Roundtable, and live 3-day International Roundtable. Both virtual and live Roundtables cover a variety of subjects, including AI and LLMs. Whether virtual or live, NOREX Roundtable events offer a collaborative "share and learn" discussion format on trending IT topics and issues with professional moderation. Vendors are not allowed to participate or sponsor.
If you've been in the AI implementation game for even a minute, you know it's not always smooth sailing. Common issues faced by organizations looking to incorporate tools like generative AI and LLM systems include:
Data Integrity & Quality: High-quality AI outputs need high-quality inputs. Ensuring your data is up to par is fundamental.
Scalability Challenges: As businesses expand, the AI systems – even powerhouses like ChatGPT – need to scale efficiently and maintain performance.
Ethical and Privacy Issues: Beyond algorithmic biases, there's the intricate world of data privacy, especially when dealing with conversational AI.
Stakeholder Engagement: Breaking down ChatGPT's capabilities and implications to non-tech stakeholders can be a delicate dance.
NOREX is committed to helping our Members tackle these and other problems by creating a vibrant, peer-led ecosystem where knowledge exchange, collaboration, and real-world application of AI technologies take center stage.
What the industry is talking about...
During all of our virtual IT events and in-person IT conferences, we aim to find those technology topics which are most relevant, trending topics. Due to this intent focus to drive the most valuable IT topics we can, we end up touching on some very popular topics such as AI, Microsoft 365, Cloud strategies, IT Asset Management and more! Topics which are either always a top priority topic or a new trending discussion which is on everyone's list!
Learn more about our featured IT events and topics and be sure to check back often as we're releasing more and more from our library of thousands of IT documents!
The ever-shifting landscape of Artificial Intelligence and Large Language Models can seem overwhelming to IT organizational leaders across the spectrum. That's why NOREX Members are dedicated to producing documentation that can help you take advantage of their own learnings when it comes to AI and LLMs like ChatGPT.
NOREX Members are creating resources that can help you tackle known issues as well as prepare for the future of AI implementation. These include topics like:
Infrastructure Resources: Our Members are constantly researching and evaluating both hardware (computing clusters, GPUs, storage solutions, etc) and software (AI, data processing tools, model deployment platforms, and cloud platforms.)
Talent Acquisition: Learn how others have found data scientists and machine learning engineers for their internal efforts, along with AI ethicists and AI operations specialists.
Data Resources: How can you make sure your datasets have the relevance and high quality your organization needs?
Operational Resources: This includes monitoring and maintenance tools, security protocols, ethical guidelines, and backup systems.
Financial Resources: Learn how others have invested in AI and LLMs for their organizations.
NOREX Members can give IT professionals at every level the resources they need to handle these complex topics and more, by providing support, insight, and camaraderie in their professional journey.
While you're here, take advantage of our publicly available sample IT documents and IT Toolkits, and select IT resource documents. You may also request a complimentary guest pass to a virtual IT conference or an in-person IT conference, we offer both!
What Our Members Are Saying
Our entire IT staff has access to all NOREX services for a single nominal fee that is a fraction of what an equivalent service from Gartner and others would cost for one seat."

– NETWORKING INFRASTRUCTURE & OPERATIONS DIRECTOR, HEATHCARE ORGANIZATION
"I've been a NOREX Member with three different organizations because of the value their resources bring to my IT teams."

– CIO, RETAIL ORGANIZATION
"NOREX events are where I discover what  questions others are asking and learn about areas that I haven't been paying attention to but should be." 

– CTO, STATE GOVERNMENT AGENCY
Request More Information Here
Request Resource Assistance Here