A Request For Proposal (also known as a an RFP) is a document used by organizations to solicit services and bids from vendors. An RFP outlines the objectives of the planned project, the services and deliverables required by the organization, and any terms and conditions unique to the project. Vendors will then then analyze the RFP and submit their bids accordingly.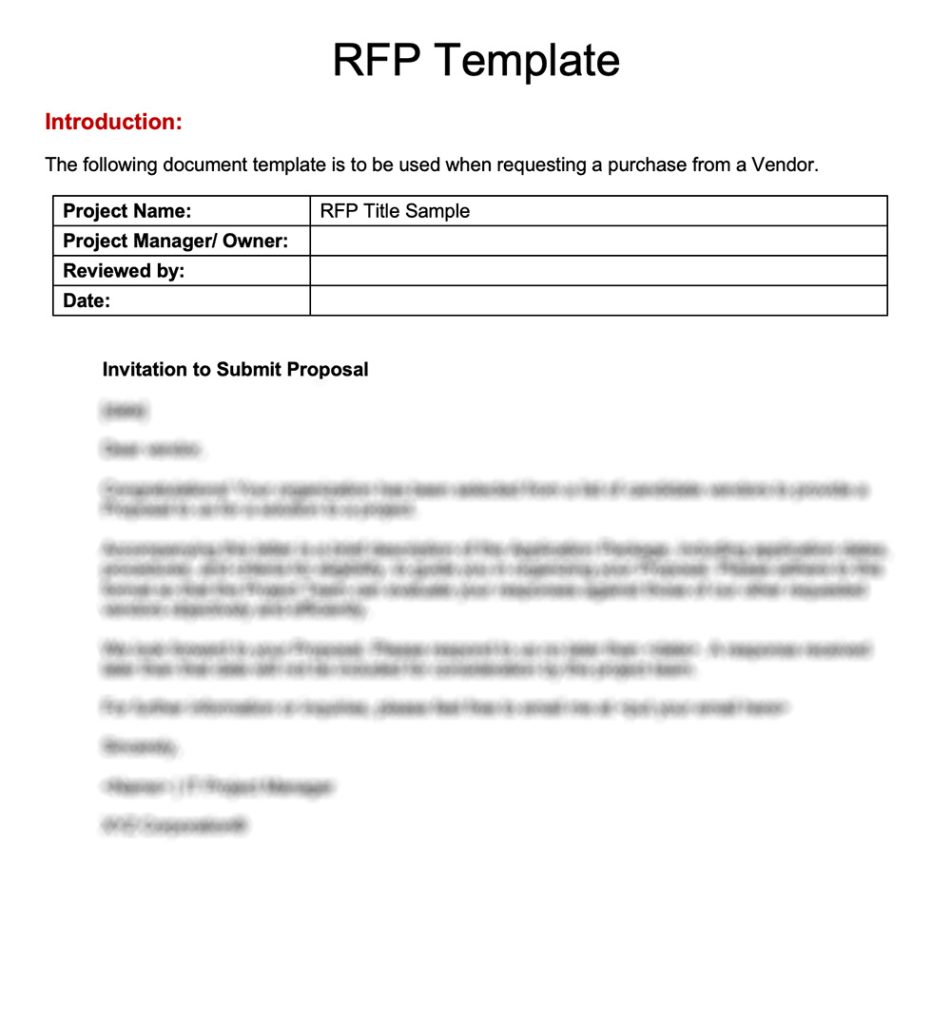 A well-written RFP can ensure that only the most qualified are among those who create a proposal for a project. Upfront transparency in the selection process, when combined with clear expectations can help both parties avoid misunderstandings and potential disappointment.
To help you create your RFPs more quickly, this template from the NOREX library features:
An example introductory letter to invite proposals
Project background and requirements
Project needs and puposes
Statement of work
Space for estimated timelines
Criteria for project evaluation
Proposal formatting guidelines
Proposal review checklist
To get access to this RFP template and thousands of other IT documents in our Resource Library, join NOREX today!