Non-disclosure agreements (NDAs) are a necessary part of today's business. These documents, which are also known as confidential agreements (CAs), confidential disclosure agreements (CDAs), or proprietary information agreements (PIAs) serve an important purpose: they ensure that employees, contractors, and other parties can not discuss anything protected by the agreement with another party.
This NDA template from the NOREX Resources area can help your organization quickly create a legally binding document to help preserve your organization's privacy.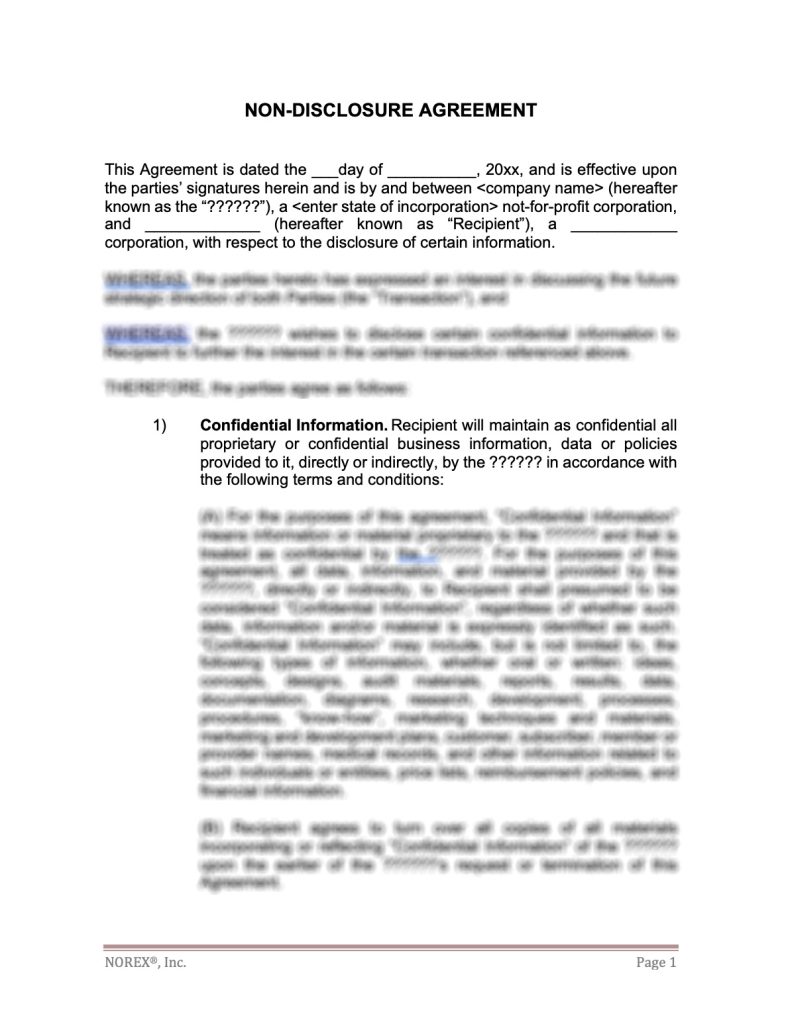 This template from the NOREX Resource Library defines:
What qualifies as confidential information
The responsibilities of both the recipient and organization
The length of the agreement
This NDA template is easy to modify to better meet your organization's needs. To access this and the 2500+ other documents in our library, join NOREX today!