A Gantt chart can make it easy for project managers and their teams to create and understand a calendar featuring activities required and the timing therein for a successful project. They allow viewers to quickly see the activities required, when each activity begins and ends, how long each activity is scheduled to last, where activities overlap, and the start and end date of the whole project.
This Excel Gantt Chart template makes it quick and easy to create one for your project. Enter the dates, number of days required, and it will auto populate with a document you can share across your organization.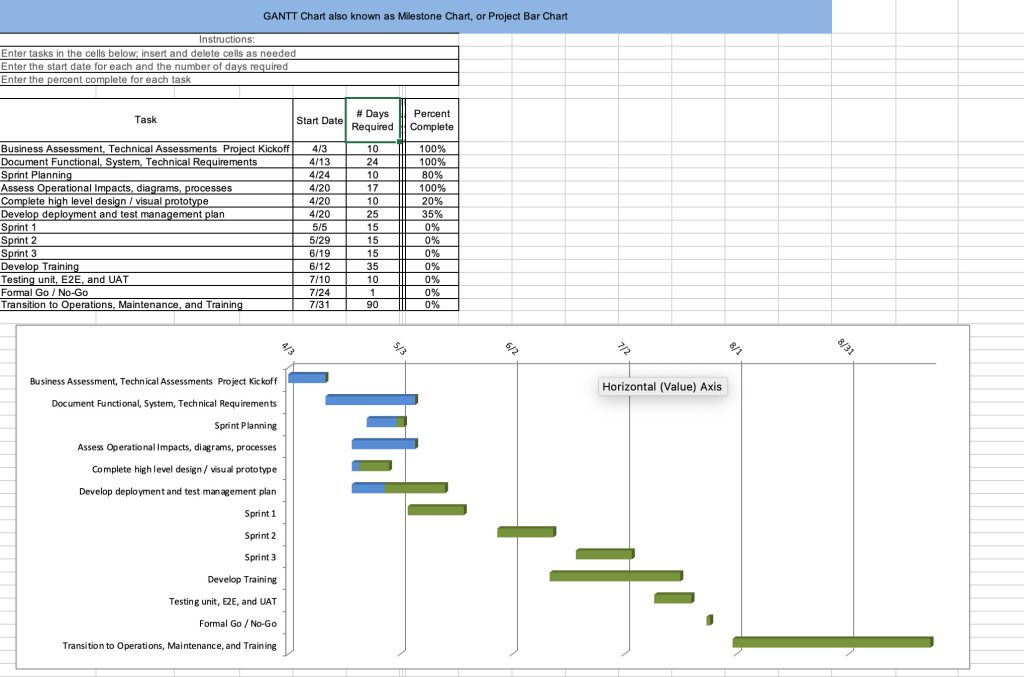 Gantt charts are perfect for:
Keeping the executive team up to date.
Aligning a team across multiple departments.
Eliminating possible conflicts and roadblocks.
To access this and the 2500+ other documents in our Member-created library, join NOREX today!